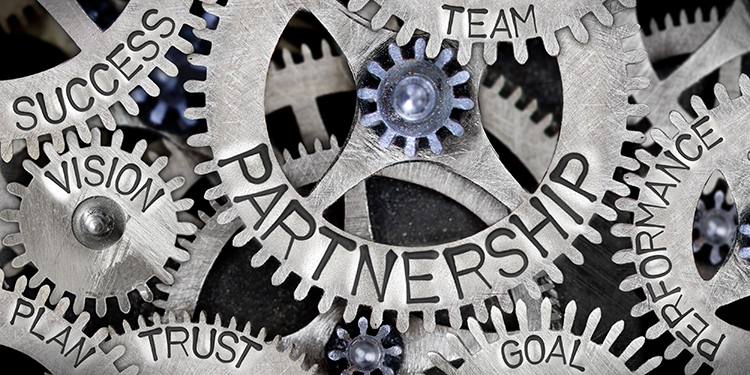 Does your agency feel more like order-takers than true partners you can collaborate with? DEFY surveyed 47 healthcare marketers and uncovered that they felt a lack of true partnership with their agencies. The respondents generously shared some tips and ideas about what marketers and agencies can do to improve their partnerships. Read on to see what they had to say.
Share Important Information
Great partnerships need great transparency. Partners need to share information freely (or as freely as they are able).
The agency needs to know about:
Company and brand level objectives
The internal dynamics into which they are introducing ideas and deliverables. Are there any hotspots to avoid? Does someone HATE the color orange
(even though it's a brand color)?
Your personal goals and objectives as a marketer. The more they know about what you are trying to accomplish, the more they can help you.
In return, the agency should offer the transparency you deserve about the status of your projects, finances, scope creep, and any mistakes that may occur along the course of a project.
Be clear about your expectations and manage them
This is great advice in life, in general, but the respondents were speaking very pointedly about tactic development. It's important to share your thoughts about the impact you expect the tactic to have and the level of effort you think the agency should be investing. The agency needs to have clear insight into the relative importance of the piece so they can invest their time, and your money, accordingly. It's best if this is reflected in the project brief. Also, set your own expectations when it's time to review what the agency did. If you told the agency a project should be low effort, don't expect award-winning work. On the flip side, if the agency shows up with award-winning work and wants to charge you for it, you may need to have a tough conversation!
Invest time and energy in the relationship
The relationship with an agency requires care and attention just like any other. Giving of your time is essential to maintaining a partnership with your agency. This includes things like reviewing agency deliverables and providing feedback on time, attending scheduled meetings, and answering questions to keep projects moving along. In addition, taking time to get to know members of the agency team, just as you would a colleague in your company, will help establish an environment of mutual respect. As you do these things, you should see the agency personnel respond in kind; investing time and energy in getting to know you, your business, and your needs. If they don't, then you could be working with folks who might not be good partners.
Give the agency room to show up as a partner
A true partner must be given room to contribute, especially if you are looking for unique thinking or strategic input. Your first order of business should be to encourage the agency to not be order-takers. Communicate what you expect from your agencies. Also, try not to frequently shut down the agencies' ideas or suggestions immediately. This is the quickest way to turn your agency "partners" into order-takers. Try to be collaborative and steer the thinking in the right direction.
You might also benefit from evaluating the way you are providing direction to the agency. If you are hyper-specific from the start of a project, then a common agency response (note: DEFY is not a common agency!) is to just do what they are told without questioning it. Consider sharing your objective and the general ideas you have regarding what you're looking for, including some examples if you have them. Tell the agency that you want to see what they can do with the basic concept, and you don't want them to treat the ideas you shared as specific direction. Then, let the agency go do their creative thing.
Another way you can get a higher level of contribution is to ask your agency to share what they've seen, and what's worked in other places. This will help you benefit from the collective experience of the group you are working with. You should expect your agency to be up to date on current trends and to deliver fresh thinking, but you should give them room to do that.
Treat the agency like a respected partner
If you want to get the most out of the agency, treat them with respect. Where this is particularly important is when you give feedback on the work being done. Making time for this feedback is important. It can be difficult to have discussions when everything is done in written comments or over email. Often, the fastest, and best path is to connect live to discuss your feedback. In addition to making time, the tone and content of the feedback is key. While it is a best practice to compare the agency's work to the agreed-upon brief, and you should demand a high level of accuracy in the work, creative (both copy and art) work is very subjective. With that in mind, let the agency know what you like (very important!) and what you don't like and be sure to share why. Your experiences and preferences are unique to you. Provide this feedback kindly, and constructively, to ensure that it is well received and understood and hopefully will be carried through in all projects.
Final advice from the survey respondents
If you are consistently doing the things outlined above, and you still aren't getting the impression that your agency is equipped to provide the type of partnership you are looking for, it might be time to start looking for another agency partner.
If you want to explore an agency alternative, contact DEFY. Learn how we use project intake forms, how we value creative iteration, and provide continuous leadership involvement to solve the problems mentioned above.
DEFY. All of the agency. None of the aggravation.
Sign up to stay tuned for our upcoming blogs that will provide more tips from the healthcare marketers we surveyed.
Related Blog: Survey Results: 8 Pain Points Healthcare Marketers Feel With Their Agencies